At the Hotel Son Caliu Spa Oasis we know the power of relaxation and the effects it can have on people. For this reason we have developed an incomparable treatment program in our Spa Oasis, complemented with the best facilities to ensure that you achieve maximum enjoyment and well-being.
The Spa Oasis is a space where you can take care of yourself, recover energy and make the clock stop for a moment. I ts more than 1,100 m2 are exclusively dedicated to relaxation and care of the body, mind and soul. The heated pool has different hydromassage jets and bubble bed, and the thermal circuit has a Finnish dry sauna, a herbal steam bath, another steam bath with saline inhalation, a 'Laconium' (Roman baths), an ice fountain and showers of sensations.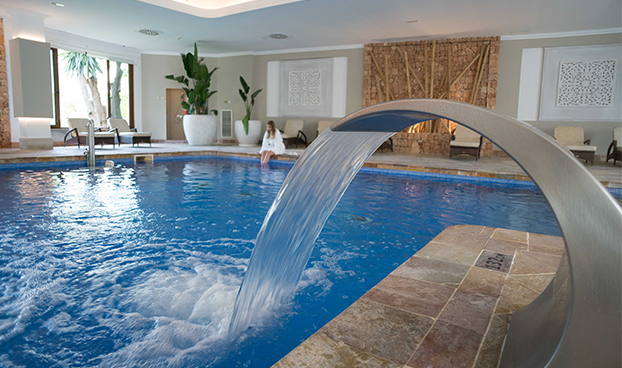 Beyond the relaxation, among the facilities of the Spa Oasis, it is also worth mentioning the complete gym, equipped with modern machines and a room for guided classes, so that you can exercise the way that you know that fits your body and your needs, or request the services of our expert personal trainers.
Finally, our 7 cozy cabins allow you to enjoy a wide range of massages, relaxing rituals and cosmetic treatments with natural products for both men and women, so that they become the perfect culmination of this cult of relaxation that is the Spa Oasis.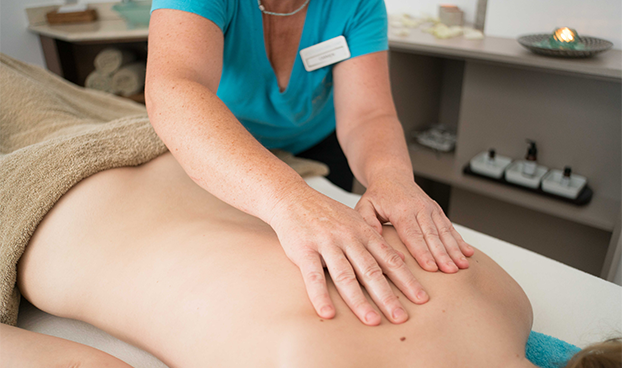 Among the extensive list of treatments available at the spa, we want you to know some of the most special ones:
- King for a day. With an approximate duration of 3 hours, your body will awaken in a pleasant state charged with a new power. Hot volcanic stones are used to deeply relax muscles, and refreshing facials, face products and calming feet and legs massage are also included.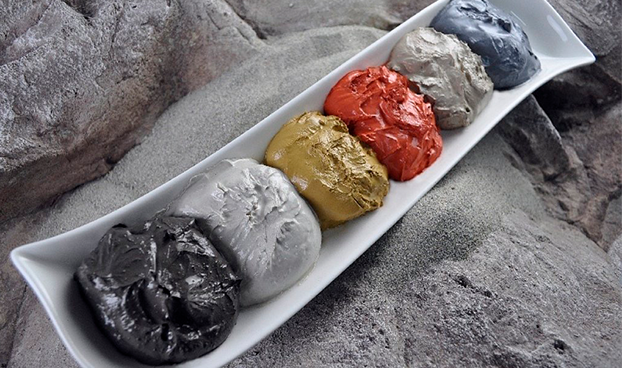 - Romantic experience Son Caliu Spa Oasis. Specially designed for couples who want to enjoy a romantic ritual together. The body exfoliation and the relaxing massage with oil of five elements ends with a selection of fruit and sweets and a bottle of cava so that the experience is perfect.
- Ritual 'Lazy Days'. Beauty treatment and relaxation that takes place in our Bath Rasul Suite, especially designed for those lazy days. Oriental relaxation techniques are linked to mineral-rich mud and steam bath to soften the skin in a ceremony for the senses and a beauty treatment, especially indicated to wash and remove impurities from the skin. The Rasul bath also adds a beneficial action for those suffering from swelling, peripheral circulation problems, skin problems and various types of fluid retention, in addition to contributing to psychological well-being as a result of its soothing and relaxing action, obtained through of a unique sensory and physical experience.
With the change of season, at Hotel Son Caliu Spa Oasis we have designed a new program that fits all your needs. The new Spa Oasis schedule for November is as follows:
- Monday and Sunday from 4:30 p.m. to 8:30 p.m.
- Tuesday, Wednesday and Thursday from 11:00 a.m. to 8:30 p.m.
- Friday from 11:00 h to 22:30 h
- Saturdays from 11:30 a.m. to 8:30 p.m.
In addition, every Friday during November we have the most special After Work. In it we offer you a free snack and drinks at exclusive prices (champagne, water, soft drinks, wine ...). Access is completely free for Spa Oasis members, and those who are not only have to pay € 15 per person. Come to the Oasis Spa and let us take care of you as you deserve to get your body and mind to a higher state.