We want to welcome you to the Beach Club Son Caliu. Among so many novelties of the hotel you will find this fantastic Beach Club with the best service in a relaxed, casual atmosphere, but without losing the elegance.
For both the guests of the Hotel Son Caliu Spa Oasis and those of the Apartamentos Son Caliu or for residents is a beautiful place with open kitchen from 11am to 12pm.
Just in front of the beach, with spectacular views of the sea, you can enjoy the best food, from appetizers to tapas, delicious rice dishes, paellas, fresh fish, spectacular meat and very tasty pastas. Not forgetting also very complete sandwiches and healthy salads but, at the same time, delicious.
A great place to have a good time with friends and enjoy good cocktails like gin-tonics, top brands and also premium beers of various types, premium sangrias ... We also offer the best smoothies, natural orange juices and very good Nespresso coffees.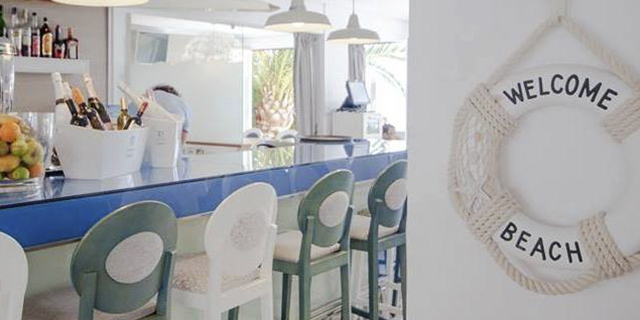 We want to highlight our wine menu. At Beach Club Son Caliu we offer some very good wines, a little peculiar and different to the conventional. The menu has been supplemented by the wine list that has been created this year for the Biniagual Restaurant, the restaurant of the Hotel Son Caliu Spa Oasis.
We are putting all our desire, many hours and dedication, much formation and illusion to be able to give a perfect and sensory experience to our clients.
Every Sunday we invite you to our Beach Brunch with a complete and varied offer of tasty food and drinks. From 11am to 1pm you will enjoy the best atmosphere.
For the clients of the Hotel Son Caliu Spa Oasis we have created special promotions. There is the possibility of making an "Upgrade dinner", for the hotel guests who have booked half board, and is an option to enjoy a wonderful dinner at our Beach Club next to the beach. An unforgettable experience! The dinner contains first course, second course and dessert to choose for only € 15 extra (drinks separately). Upon arrival we recommend you to try this "Upgrade dinner", our option of gourmet restaurant at night for our guests.
We also have an exclusive VIP service with an area up to a maximum of 12 people, and in this way, enjoy the best personalized service in a private environment.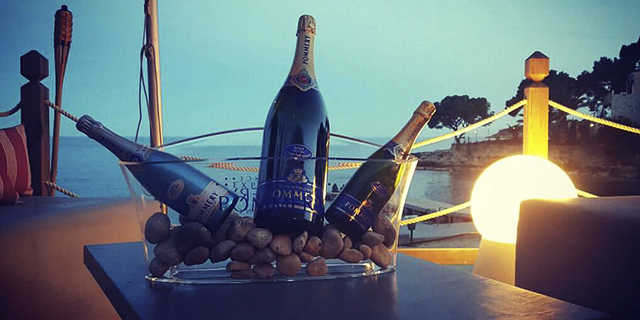 Do you want to hold an event with us? We cater for groups and events of up to 40 people, including weddings, birthdays, etc. We always offer special personalized prices so you can spend an unforgettable experience in a wonderful place with us. Ask us and we will inform you, without obligation.
Follow us on Facebook and Instagram and find out everything new!
Come and try the culinary delights of our Beach Club Son Caliu whenever you want and you will enjoy the best service, the best food and drinks in a wonderful place with beach atmosphere and, at the same time, elegant!