In order to live an unforgettable summer vacation, it is important to have a balance between having time to rest and discovering new places. This combination is easy to find in a location like Mallorca, the perfect destination to spend the most desired days of the year.
Guests at Hotel Son Caliu Spa Oasis are lucky to be in the south-east of Mallorca, one of the most beautiful areas of the island because of its amazing beaches and coastal villages. For this reason, once you have enjoyed the facilities and the comforts of our hotel, you have a wide range of possibilities to discover the essence of the place according to your taste.
A perfect day outside the hotel can start with a 30-minute drive to Sant Elm. It is a fishing village perfect to relax at the beach and enjoy the crystalline waters of this Mediterranean island. The most characteristic thing about this place is the spectacular view to the islet of Sa Dragonera, a nature reserve just in front of the town to which you can access by a boat that organizes trips everyday.
At this rocky beach surrounded by cliffs you can cool down and sunbathe while you observe an idyllic landscape.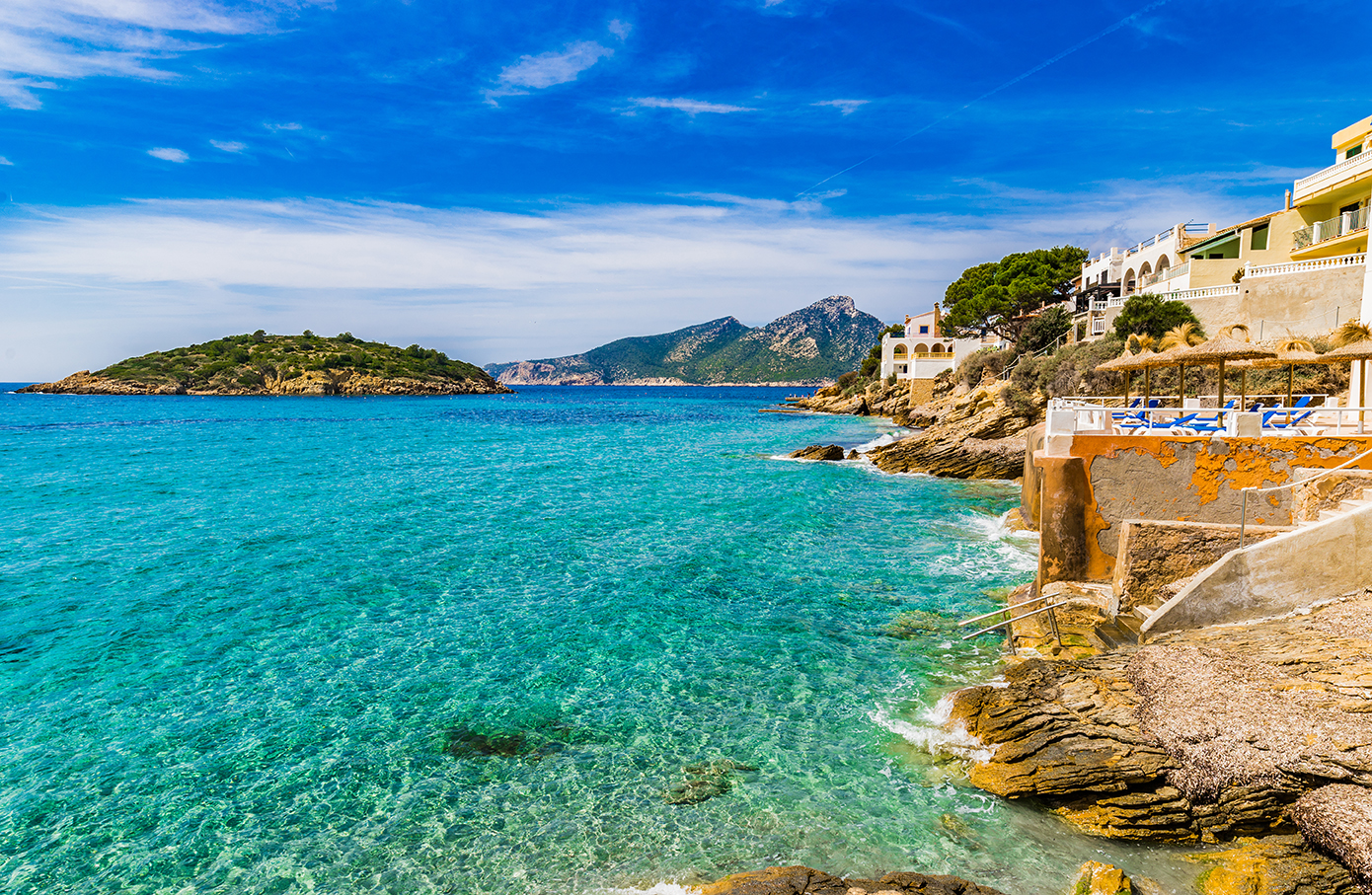 Gastronomy, Landscapes, and Shopping in Mallorca
Visiting Puerto de Andratx is another plan that we recommend you, a lovely port with a special allure. Its streets are full of bars and restaurants where you can have an ice cream or enjoy a meal with sea views. Also, walking around the commercial area of the port you will find everything from designer fashion and jewelry to handmade products.
Getting closer to the hotel area again, we suggest a final stop at Cala Llamp. At this rocky beach surrounded by cliffs you can cool down and sunbathe while you observe an idyllic landscape. Its turquoise water hides great underwater wealth, so you cannot miss scuba diving there.
Very close to Son Caliu we find Puerto Portals, one of the most exclusive complexes of the island. There you can enjoy delicacy in gastronomy, fashion, and navigation in a boulevard in front of the sea. In addition, Puerto Portals is celebrating the 5th edition of the Sunset Market, an event that has place every Wednesday and Thursday between July 17th and August 15th from 6pm to midnight.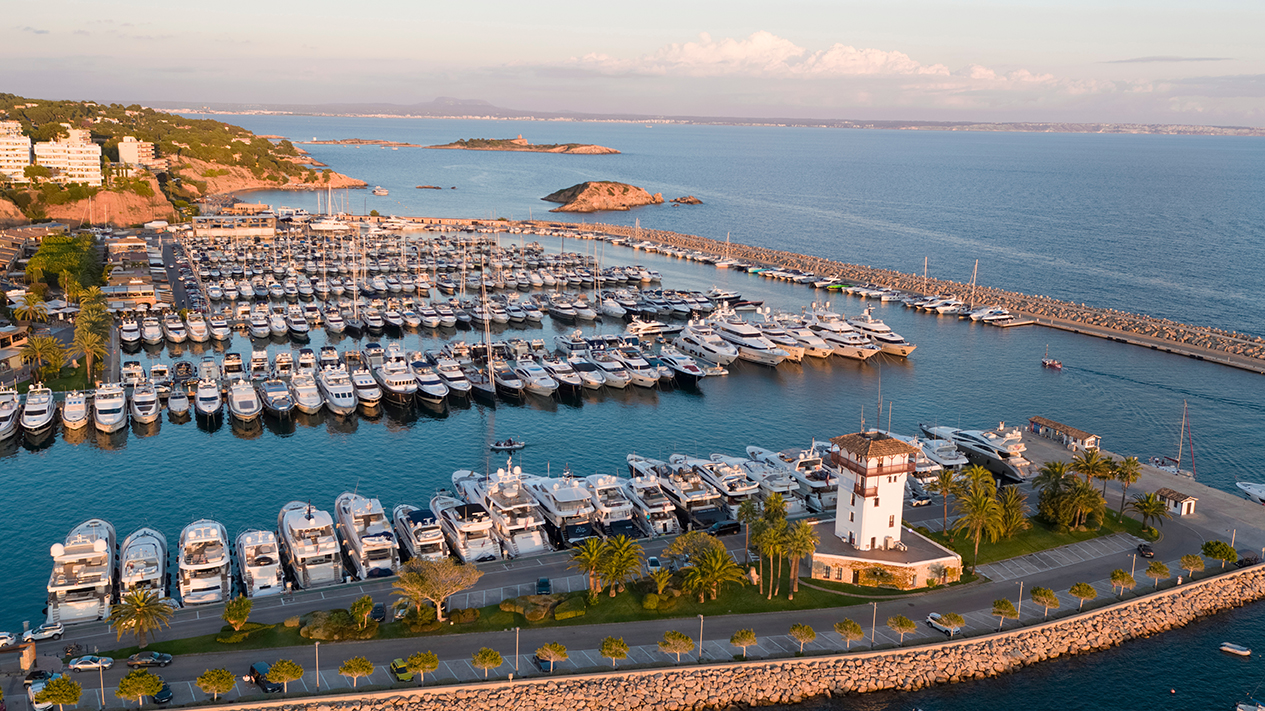 It is a yearly market known because of its characteristic image, as most of its merchants exhibit their products in vintage caravans. All this together with live music shows can turn a common afternoon of your holidays in Mallorca into a different and funny experience in an exclusive location.
Afternoon Music Sessions at Our Beach Club
With the sun going down, your favourite drink and our DJ's music wait for you at the hotel Beach Club so that you can enjoy a unique sunset in the best atmosphere. At our big terrace, you can try our cocktails prepared with premium drinks and some of the delicious meals from our menu with background music. Definitely, the best way to start a special night and share good moments with your friends or couple.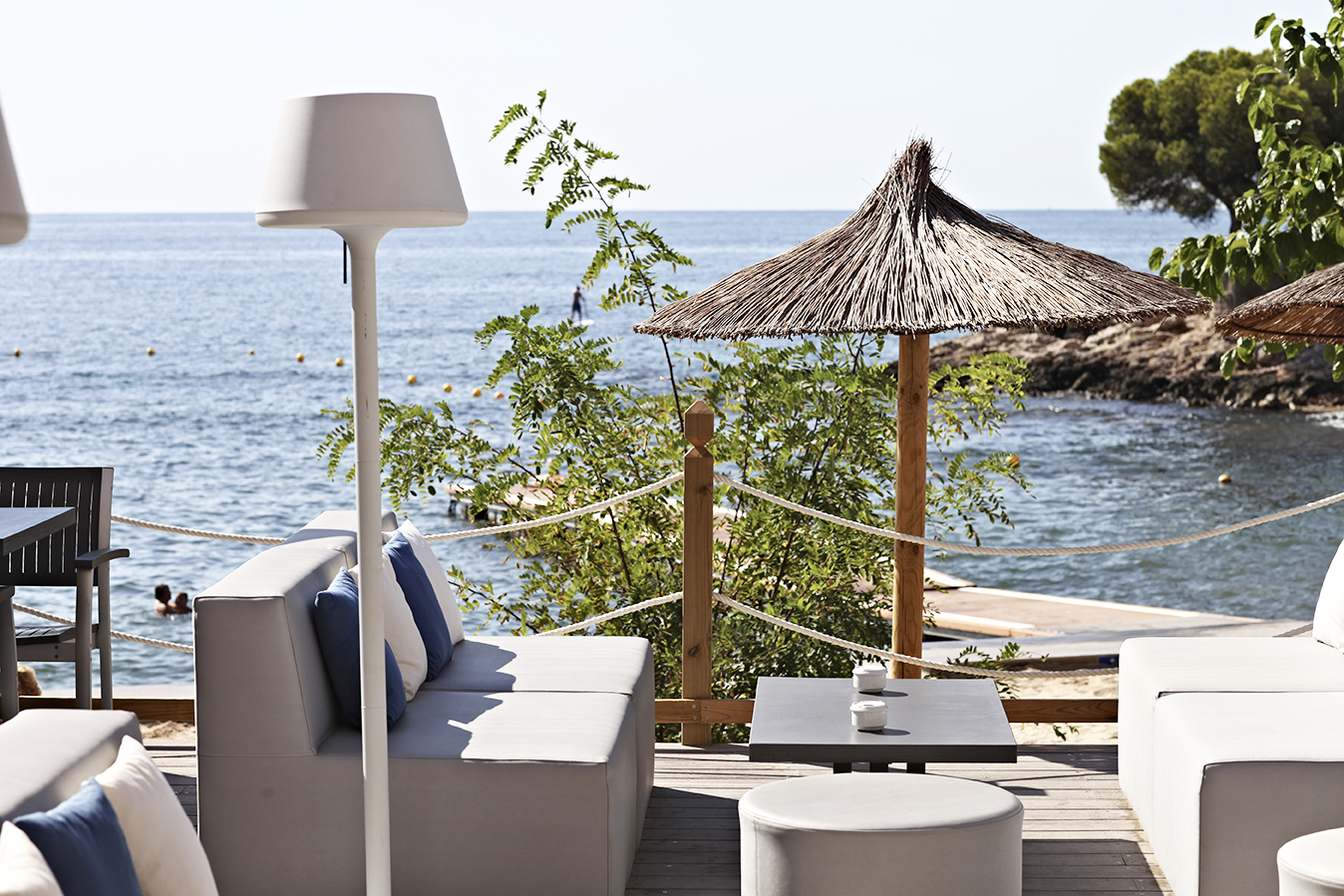 If you want to live all these experiences during your summer holidays in Mallorca, book your room at Hotel Son Caliu Spa Oasis.