Puerto Portals, one of the more glamorous and charming areas of Mallorca, is only 3 kilometers away from the Hotel Son Caliu Spa Oasis.
Puerto Portals is in the area of Portals Nous, wich belongs to the town of Calvià, and has more than 600 moorings for boats between 8 and 60 meters long. Besides of that, navigation lovers will find all the services they may need, such as equipment shops, yacht rentals or supermarkets to buy anything you want.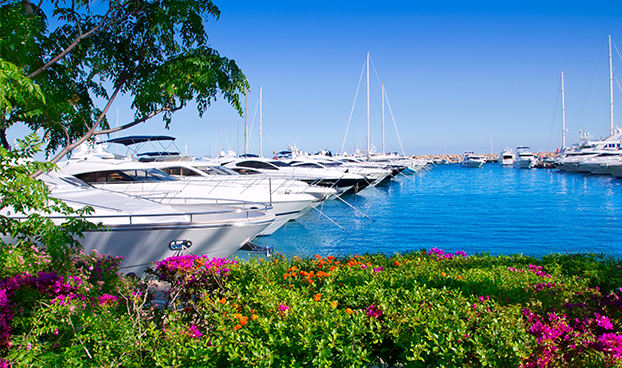 But you don't need a boat to enjoy Puerto Portals. All over its docklands you can find some of the top restaurants and cafes of Mallorca, where finding a celebrity it's not a surprise, because actors, models, athletes and lots of people choose this place to enjoy and relax on the summer season.
Fashion is one of the area strenghts. Lots of boutiques and exclusive shops are placed over the Puerto Portals promenade, where you'll find unique products, dream jewelry and accessories from the best brands. Follow the beautiful showcases and you will get to all you always wanted.
If you prefer to go for a day at the beach, you can go to Cala Portals Nous, a little sand creek away from the noise of the port, a place to enjoy clear waters with deck chair service, parasols and showers. Everything you need to enjoy your stay!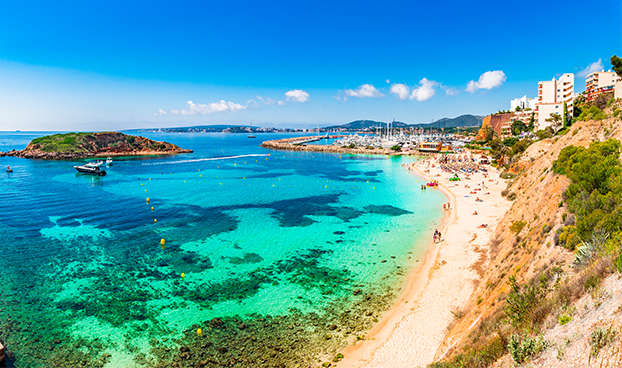 If Puerto Portals looks amazing at day light, by night it shows a special color. Restaurants and bars show their best face and become the perfect option to go out for dinner, to have a drink or to party with the 'coolest' people of Mallorca.
If that's not enough, Puerto Portals offers a calendar full of events to complete a perfect year. 100% mallorquin products market, jazz festivals, sailing competitions, classic car races, all kind of street markets… Puerto Portals is amazing the whole year!