At the Hotel Son Caliu Spa Oasis we take care of only one thing: you and your people. We take care of everything so your only concern is to enjoy with your friends, your partner or your family an unforgettable vacation in Mallorca. And to make this possible, we have worked on various lines of action and created prevention protocols to guarantee your safety.
Our main objective is to guarantee an outstanding implementation of the measures so, in this way, you and all our guests feel safe in our facilities. For this reason, all safety and hygiene protocols are designed following the WHO recommendations and have been developed in partnership with Biolinea.
We are going to explain to you now what the protocols and safety are, and hygiene and health prevention measures that we have established at the Hotel Son Caliu Spa Oasis against Covid-19:
Use of Mask
It is mandatory to wear the mask in the hotel facilities, except for situations of consumption of food and beverages, in the pool area and at the Spa garden.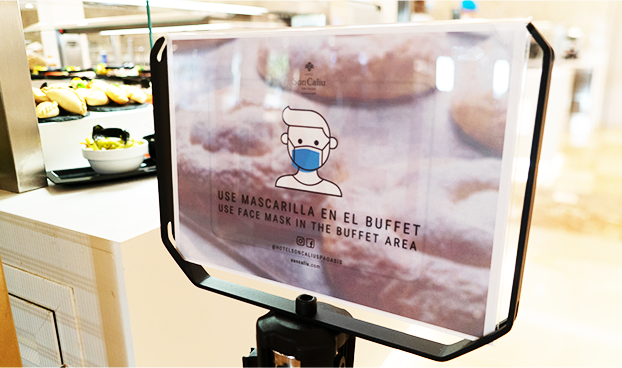 Personal
The hygiene of our facilities has always been one of our highest priorities. Due to the current situation, our employees have been trained by Johnson Diversey, an international leader in cleaning and disinfection procedures, in order to ensure excellent efficiency in cleaning processes. In addition, temperature controls are carried out at the beginning of the working day and they are equipped with Personal Protective Equipment (PPE).
Common zones
In addition to establishing maximum capacity, a reorganization of the spaces and common areas has been carried out to guarantee the safety distance. Also, the cleaning and disinfection frequencies of all public areas have increased. All areas are ventilated daily and numerous hydroalcoholic gel dispenser points can be found.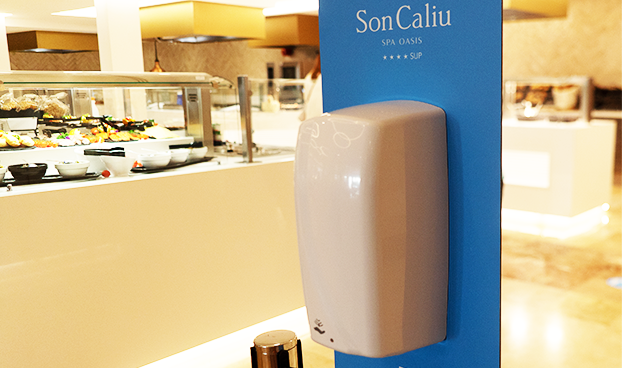 Reception
The check-in and check-out can be done online. Protection screens and hygiene measures have been implemented in baggage management. Dataphones, magnetic keys, and other objects are obviously disinfected after each use.
Bedrooms
All rooms are thoroughly cleaned, including high-contact surfaces such as switches, knobs, doors and taps. In addition, as far as possible, each room will be free for a minimum of 24 hours before being occupied by a new client. We provide our guests with a welcome kit that includes a mask, gloves and hydroalcoholic gel packets.
Restaurants and bars
Protective screens have been installed in restaurants and bars. It is important to note that the letters, if they are in paper format, are for single use; You can also consult the menu by a QR code. After each use, tables, chairs and utensils are disinfected.
Swimming pools
To guarantee a minimum distance of 1.5 meters between hammocks, they have been redistributed. In addition to limiting capacity and increasing the frequency of cleaning and disinfection shifts, sealed towels are delivered for greater hygiene.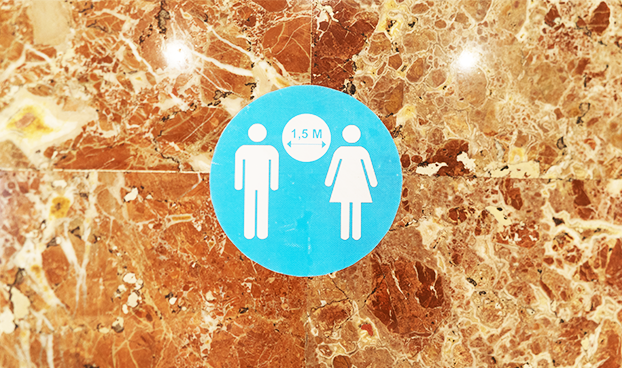 Spa
As in the pools, the capacity has been limited. The spa hours have been reduced from 8 a.m. to 7 p.m. and access to the saunas is only allowed with prior reservation from 10 a.m.
Gym
At the moment, the gym is closed.
Providers
Provider access control and additional safety and hygiene measures are being carried out.
Events
Regarding the events, the capacity has been limited to guarantee the minimum safety distance.
The safety and hygiene of our facilities has always mattered to us, but now, more than ever. We want your stay with us to be, in addition to unique and unforgettable, safe; And for that reason, we work daily so that you only dedicate yourself to enjoying a dream vacation at our hotel. We are waiting for you!