According to many experts, Mallorca is the top road cycling destination in the world. Fantastic cycling routes can be found between our hotel Son Caliu Spa Oasis in the south and Alcudia in the north, between the mountains of the Tramuntana in the west and the rocky coastline of Calas in the east. Our hotel Son Caliu Spa Oasis , with it's brand new Cycling Center, serves as an ideal home base for enthusiastic cyclists. Here, both professional and recreational cyclists will find everything they need for a perfect cycling holiday on the stunning island of Mallorca. Guido Eickelbeck and his team of experts supervise the Cycling Center and provide perfect service including a variety of training tours geared for all levels and guaranteed to offer everyone an enjoyable experience. As a former pro rider, Eickelbeck knows the ins and outs of the island and all it's varied cycling routes - promising you unforgettable moments. Experienced coaches are available to take you out on scenic routes directly from the hotel.
Our new, video-monitored Cycling Center offers you the following:
✔ Rental of professional BMC, Corratec, Colnago and Pinarello road bikes
✔Access to the bike garage with an exclusive storage room
✔ Access to the bike washing area
✔ Free use of showers and toilets
✔ Use of washing machine and dryer as well as laundry service for sportswear (fees applies)
✔ Regenerating massages (fees applies)
✔ Free access to the SPA OASIS thermal spa area and indoor pool
✔ Free use of lockers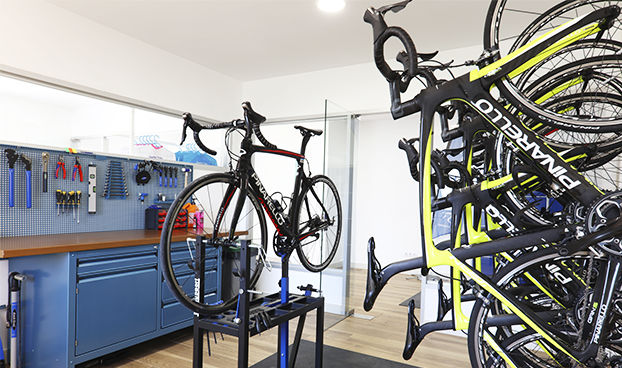 Our cycling shop is stocked with everything the ambitious cyclist needs including:
✔ Q36.5 top-of-the-line Breitling logo design cycling clothing designed and manufactured in Italy
✔ NAMEDSPORT sports nutrition from Italy
✔ SQUEEZY sports nutrition geared for endurance sports
✔ PARK TOOL workshop area for repairs and replacement parts (fees applies)
Take full advantage of our in-house Cycling Center with experts on hand to answer all your questions and help you with any problems you might have. With us your cycling holiday on Mallorca will be exciting, fun, safe and hassle free.
Cycling and More with Guido Eickelbeck
We are pleased to announce that Guido Eickelbeck has joined our team. A cycling expert who covers over 10,000 kilometers on the roads of Mallorca every year, Guido will make sure that your cycling holiday on Mallorca will be an unforgettable one. A former German National Team rider and pro cyclist, Eickelbeck rode for Team Telekom before retiring from his professional career. He then worked for over 15 years in sports event management. As a VIP Manager, Guido was responsible for the welfare of famous personalities from sports, show business, politics and the business world for Deutsch Telekom, T-Mobile and Formula 1. Eickelbeck has owned his own cycling company on Mallorca since 2010.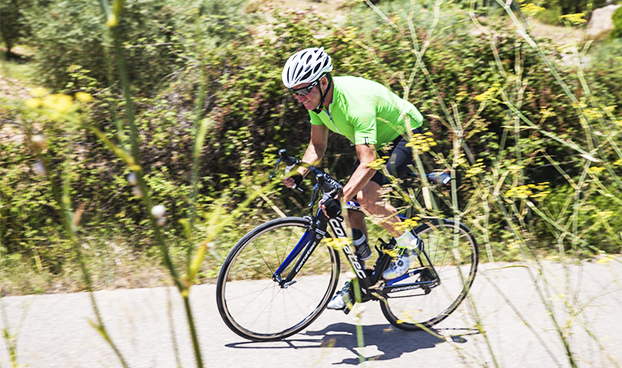 The professionals of VIP Cycling combine athletic cycling with enjoyment. Discover the breathtakingly beautiful cycling routes of the island with Guido and his team. Additionally, you will be privy to all the insider information that only someone like Guido, with his amazing network built up over decades, can offer. He can recommend the hippest restaurants, coolest clubs and will share with you his favourite island cafes for the tastiest "Café con leche". Guido Eickelbeck will open the doors for you to a most magical cycling holiday on the island.