The Hotel Son Caliu Spa Oasis, in its commitment with the protection of the environment, decides to be certified by AENOR following the UNE-EN ISO 14001: 2015 standard. The implementation of this system in the organization aims to help us improve our environmental performance by establishing a series of objectives, guidelines and improvement actions.
Likewise, following our environmental policy, the Hotel Son Caliu Spa Oasis is committed to identify and evaluate all environmental aspects from its activities and services, in order to implement measures to minimize the impact, prevent water, atmosphere and soil pollution, reduce the use of resources, the generation of waste and promote efficiency and energy saving in our facilities.
The identification and evaluation of the environmental issues from the activities of the hotel has made possible to discover that those related to emergency operations, hazardous waste (due to the lack of a record), consumption of pool and cleaning products, and noise of the cooling plants (for being on more than 75% of the duration of the activity), were the points that could be improved.
These are some of the improvements we have introduced in the last years:
· Two years ago we introduced a geothermal energy heating system, which uses one of the renewable energies rising these years. The energy comes from the existing difference in the temperatures between the interior of the Earth and its surface. In our establishment we use energy from water underground. The return rate of the water used is 100%, which is why the system guarantees the correct use of natural resources.
· Replacement of part of the halogen and fluorescent bulbs with LED technology, which consumes 80% less than traditional lights.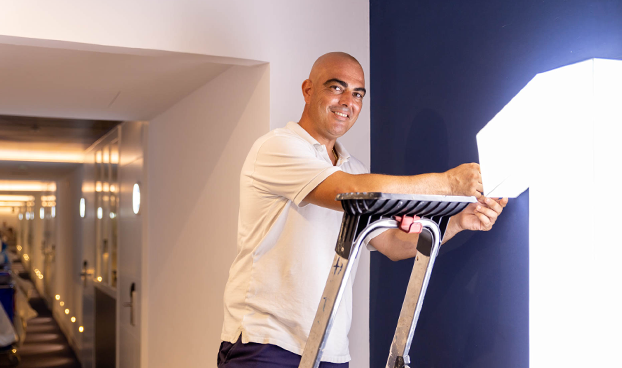 · Installation of water saving systems in the rooms (double cistern and aerators in taps).
· Efficient installation of air conditioning systems, automatic disconnection when opening doors and windows.
· Distribution and awareness of good environmental practices to the parties involved.
· Application of measurement systems to control the consumption of chemical products, as well as reducing the hazardous and non-hazardous waste.
· Implementation of procedures and protocols of action against possible environmental emergencies.
· Planning and conducting audits to ensure the system requirements are being accomplished.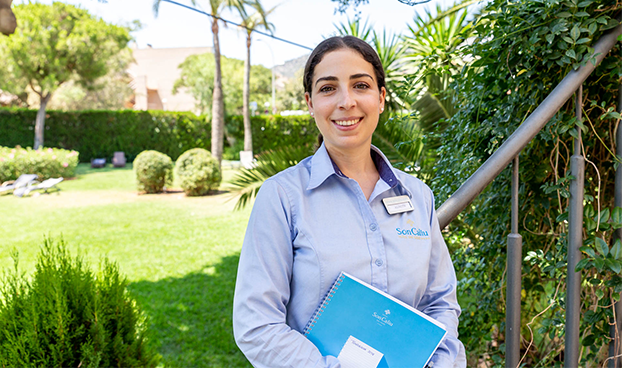 For the 2019 season, the Hotel Son Caliu Spa Oasis is committed to apply measures to reduce water and electricity consumption, as well as reduce the generation of paper waste through the implementation of control measures regarding prints for users, reuse of paper and implementation of good practices.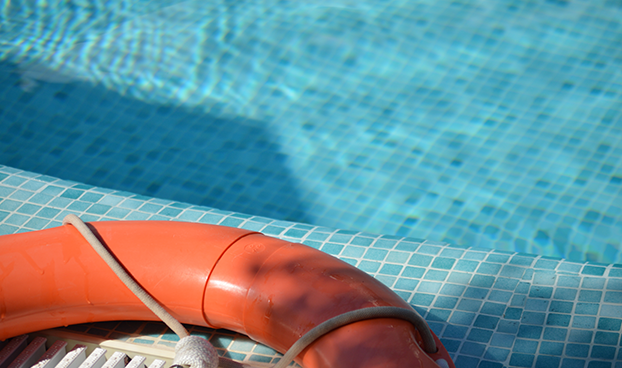 Finally, the Hotel Son Caliu Spa Oasis offers information and data about environmental performance to anyone who wishes it. To request it you must contact by e-mail to groups@soncaliu.com, indicating the environmental data you request and for what reason. In the shortest possible time, the Hotel Son Caliu Spa Oasis will respond to the requests.