When you go on vacation, one of the places you look for with more care is the place where you are going to eat, where you want to try dishes and drinks that remain engraved on your palate and in your memory, that make you live a unique experience. That will happen, without a doubt, if you decide to go through the Son Caliu Beach Club. Choosing this beach club you will get unforgettable memories of your summer holidays in Mallorca.
It is located in a privileged environment overlooking the sea, from where you will enjoy a quiet atmosphere during the day and night. Does eating in front of the sea sound tempting? Then book a table for you and your companions and you will enjoy the double: exquisite food and drink, and unique views of the Mediterranean.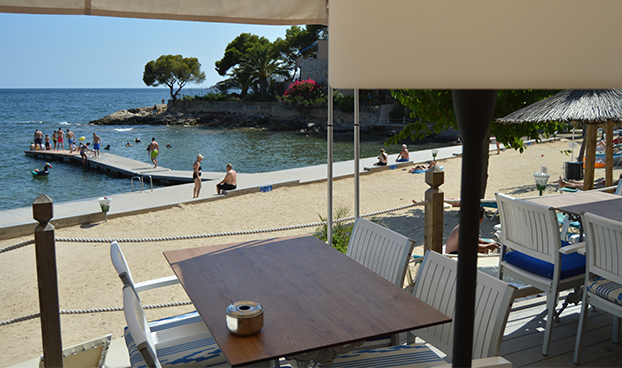 Seafood and fresh local fish go hand to hand to star in exclusive dishes that will make you enjoy as never before; unique are its grilled fish and its rice dishes. Do not worry if you do not like fish, both meat and pasta play an important role in the Beach Club Son Caliu menu.
At the time of the apetizer you can taste the great offer of pintxos, which you can eat along with a delicious cocktail, selection of wines and beers or the drink that you prefer.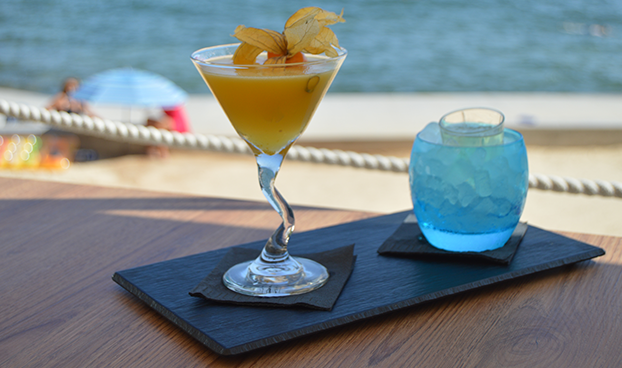 At dusk you can enjoy the good atmosphere and good music that is run by resident DJ Craig Baxter, who every day will choose the perfect hits to set the mood. Of course you can accompany it with a good cocktail, such as Coco Club, a drink made with coconut water, passion fruit puree, rum and lime, presented in a young coconut brought from Thailand. More exotic impossible!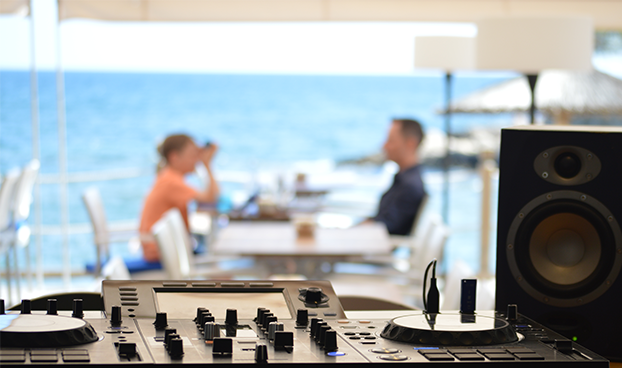 With the sunset and arriving at night, already back from one of the beaches near Son Caliu, you can enjoy a fantastic dinner thanks to the sandwiches and burgers that are on the menu without forgetting, of course, the fantastic homemade desserts or the fresh salads, light and tasty for a perfect accompaniment.
In addition, the menu of drinks is much more extensive, ranging from wines of all kinds, beers of different varieties to brighten all tastes, water and soft drinks, liquors, snacks and digestives, vodkas and rums, and brandies or cognacs. As a special mention we will talk about the cocktails that you can taste, being able to find the classic mojito made with the Beach Club touch, a PornStar Martini or the Sky Beach Son Caliu.
The drinks menu is completed with a selection of gin & tonic, whiskey and bourbon, champagne, sangria and great and tasty smoothies that brighten and refresh any day.
As you can see, there is nothing you can not find in this restaurant: excellent ingredients, exceptional drinks menu, an exquisite treatment and a privileged place to enjoy.
Enjoy Sunday in a different way, savoring the delicious Brunch that we offer between 11am and 1pm with prior reservation, a fantastic selection of pastries, toast, sausages, eggs to taste, cava, natural juices and smoothies that will not leave you indifferent. Come and try it!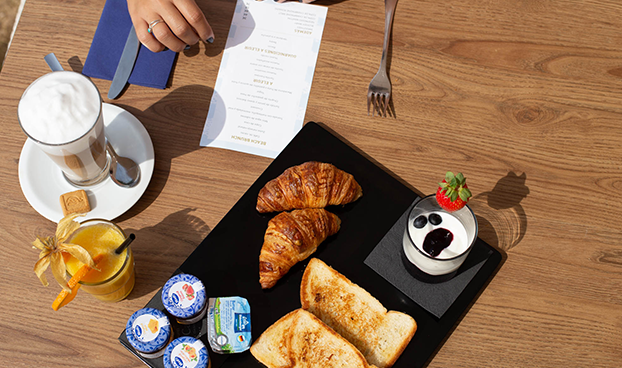 And if, in addition, you are a lover of animals and travel with your pet, you should know that the Son Caliu Beach Club is pet friendly, being able to taste the food next to your best friend.
The restaurant is perfect for all kinds of public: families, couples, young people ... you just have to want to enjoy and have fun and the rest is on the Beach Club. If you find yourself on the beach you can go for a good snack. At lunch time, you will not be able to choose a better place, and, at night, the atmosphere you breathe is unbeatable.
Do you know any site that offers as much as this club? Cheer up to visit us, day or night, and you will take a memory and an experience from Mallorca that you will never forget.