Christmas on Mallorca
Christmas is the time to relaxing, renewing strengths and being with the family and friends. In Mallorca you can find a great variety of activities and places to enjoy a unique holiday and live the spirit of Christmas. Discover the most representative traditions of this time of illusion and fun.
From the Hotel Son Caliu Spa Oasis, we propose different options so that you can enjoy this magical time:
Christmas Markets
From December 16 to January 6, 2017 you have an appointment with the Christmas Market.
Puerto Portals is dressed in lights for a magical Christmas. A wide program of shows, live music, children's entertainment, contests and many surprises. You can walk around and enjoy the December breeze. This year as a novelty there is an ice rink for all audiences, installed at Plaza Capricho.
http://www.puertoportals.com/es/
Also, you can visit the Christmas market of Santa Ponça. An activity for all audiences where one can find stalls selling products related to Christmas (toys, decorative objects, Christmas trees), in addition to food and drink, inflatable castles, fairground attractions, children's shows, charity rake and much more.
The "Plaça Major" at Palma de Mallorca is another of the traditional places to have a walk these days and is full of Christmas stalls with decorations and gifts for these holidays, as well as all kinds of attractions for the little ones.
Mallorcan traditions
On the night of December 24th, Christmas Eve, visit the Cathedral of Palma to attend the traditional Christmas fair. Both the Cathedral of Palma and many churches of the island dress up to perform the typical song of the "Sibil.la". This song is sung by a child or young man who recites the song carrying a sword and dressed in a medieval robe. It originates from the 10th century and is an authentic Mallorcan experience.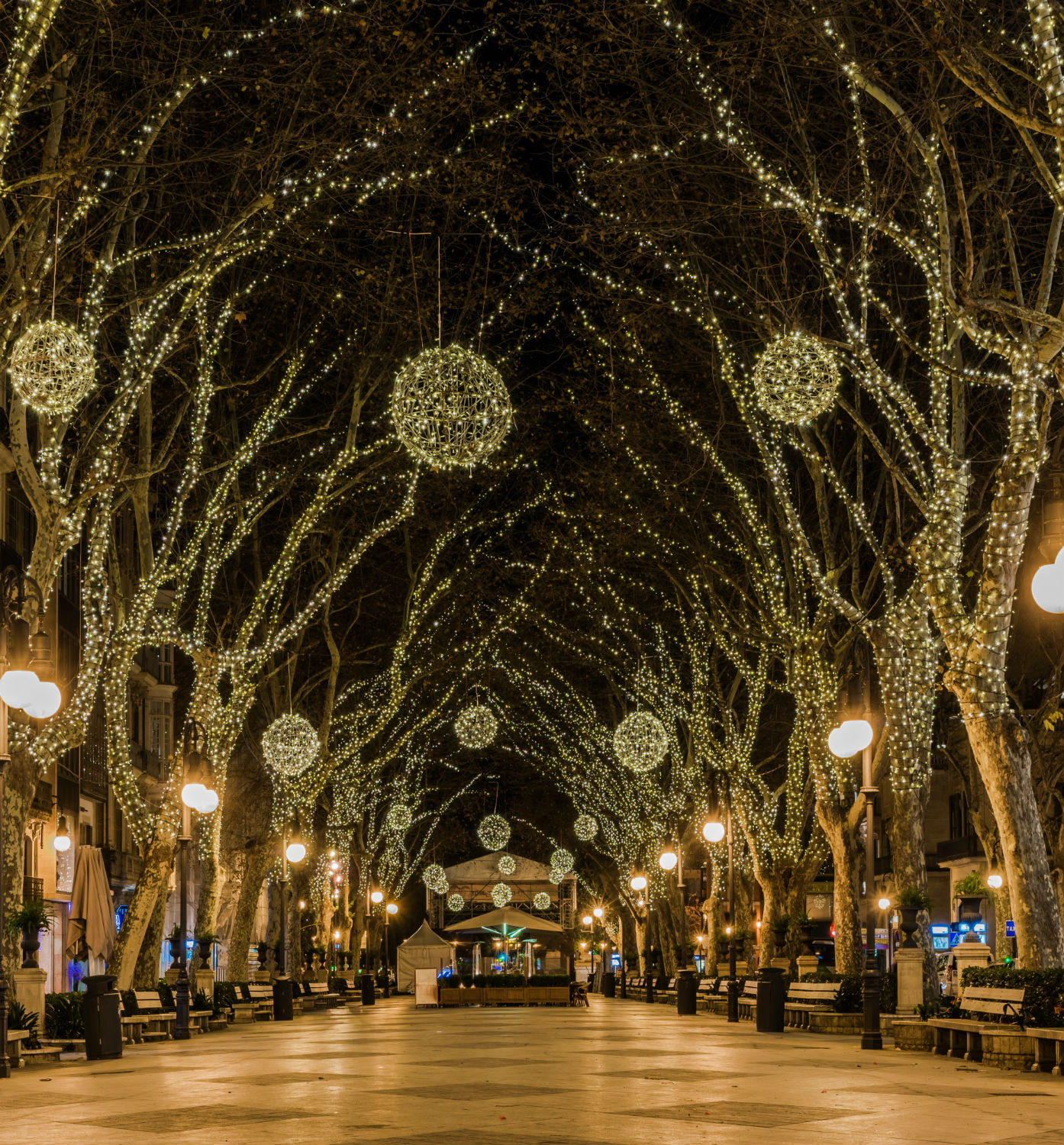 Finally, do not forget to visit the magical and beautiful cribs scattered throughout the city. Here are some to visit, but you can find many more:
-Belen of Cort. From December 3 to January 6 in the Plaza de Cort.
-Belen of the Mercat of Santa Catalina. Open until the 17th of January.
-Belén Mallorcan of the Consell de Mallorca. Palau del Consell. From December 6 to January 5.
Also in the middle of winter, the island of Mallorca is a magical and unique place to discover.
From Hotel Son Caliu Spa Oasis, we send you the best wishes for these holidays.